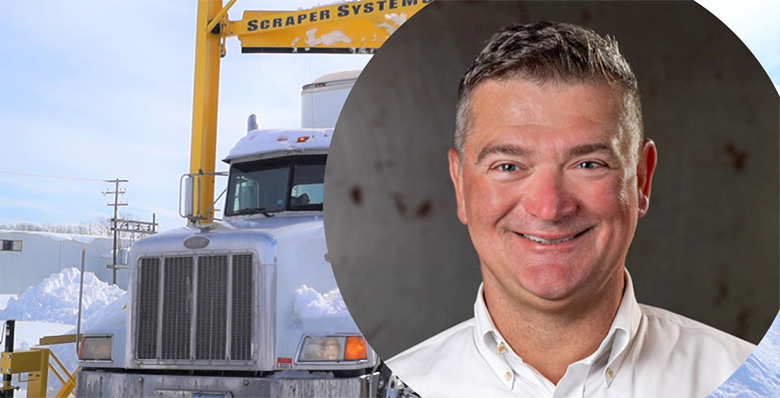 Fleet operators across North America's snow regions know first-hand the costly impact of snowstorms.
Missed delivery appointments.
Driver and worker scheduling nightmares.
Increased road hazards and potential fines.
Operating with a robust rooftop snow removal plan for clearing snow off trailers and trucks, helps decrease winter challenges and helps give managers greater control of their fleet operations.
Jeff Johnston, Business Manager for Arbon Equipment Corporation's In-Plant Sales, discusses the importance of truck and tractor trailer snow removal from fleets on an episode of Rite-Hite's Rite From the Source podcast. With more than two decades of experience working in the material handling industry, Jeff brings his extensive knowledge, as well as his insight about safety and productivity, to help fleets remove rooftop snow using Scraper Systems' automated snow removal machines.