FleetPlows™, our snow scraper systems, are proudly built in Lancaster County, Pa.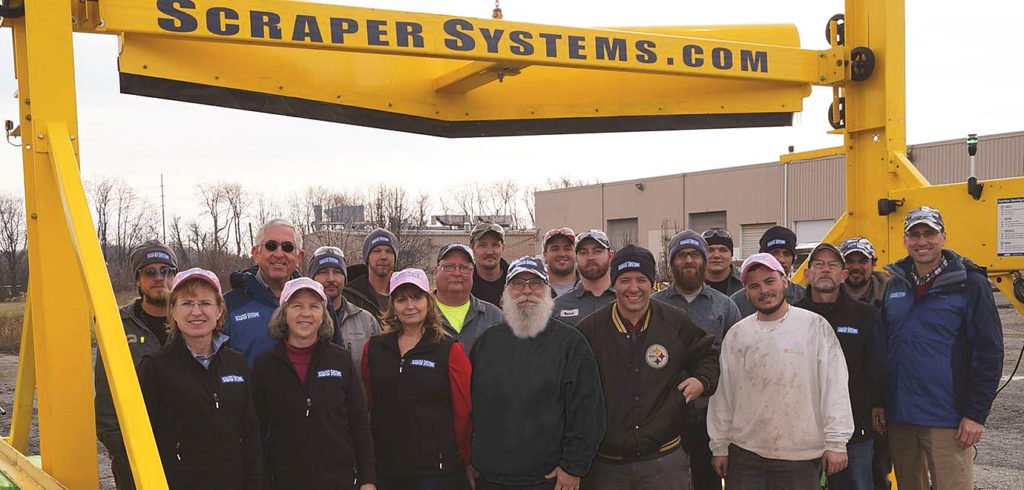 History
Scraper Systems™ began in 1997 when the terminal manager for one of the largest freight companies first thought of a "better way" to accomplish snow removal from 200 trucks after a snow storm. His vision led to a patent for the original FleetPlow™ and spawned a business to manufacture this very practical and efficient snow scraper system for trucks and buses. The reputation of its effectiveness spread quickly throughout the United States with satisfied customers such as FedEx, A. Duie Pyle, Wal-Mart and many other companies in the trucking industry.
As more states enacted regulations to control snow and ice blowing off moving trailers, more and more fleet owners realized the safety and cost savings advantages of Scraper Systems. Demand for the snow removal machine increased dramatically.
Positioned to Serve You
In 2011, Pennsylvania-based Quintin Machinery acquired Scraper Systems, Incorporated. The Scraper Systems brand recognition as the industry leader continues with over 60 years of machinery manufacturing and product development experience. Enhanced manufacturing capacity, field installation capabilities, and a world class dealer service network greatly increased Scraper System's ability to meet the continuing demand for our trailer-top snow removal system throughout North America.
While keeping the effectiveness and simplicity of the original design, we have added innovations and patents to expand our scraper systems offering, including our most popular portable models. We have also applied the same reliability to FleetPlow snow removal machines for the bus and transit industry.
Beyond our manufacturing focus, our commitment to quality, on-time delivery, and service after the sale continue to position Scraper Systems as the leader in automated snow removal machines.
We strive to operate our business with Christian values.  We are thankful for the resources that God has entrusted to us, and we pledge to use them for His glory, and to benefit our customers to the best of our abilities.
"You have to have your buses scraped off. [The FleetPlow] is very simple ... it definitely saves everything — time, money. It will pay for itself."
Dave Mauser, Fleet Manager / Jennings Transportation