FleetPlows help protect your bottom line, your employees' safety and your brand's reputation.
Talk to a FleetPlow advisor
for a customized look at the best
automated snow clearing solution
for your fleet operation.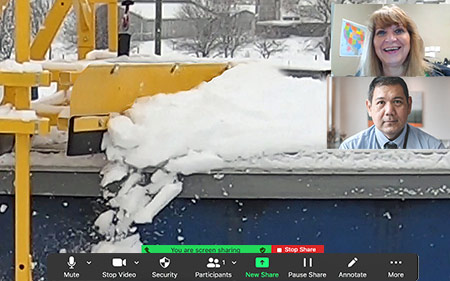 Clear wet, heavy snow and ice from your truck fleet in less than 30 seconds.
Winter storms threaten to interrupt your trucking operation. Snow on the roofs of trucks is a hazard to other motorists, and clearing your fleet before driving takes time and man-power and can be unsafe for your team.
FleetPlows can help clear truck and trailer roofs in less than 30 seconds. One person can remove 24″ of rooftop snow with the push of a button.
Five different FleetPlow models and varied automation capabilities ensure there's a solution perfectly suited for your fleet.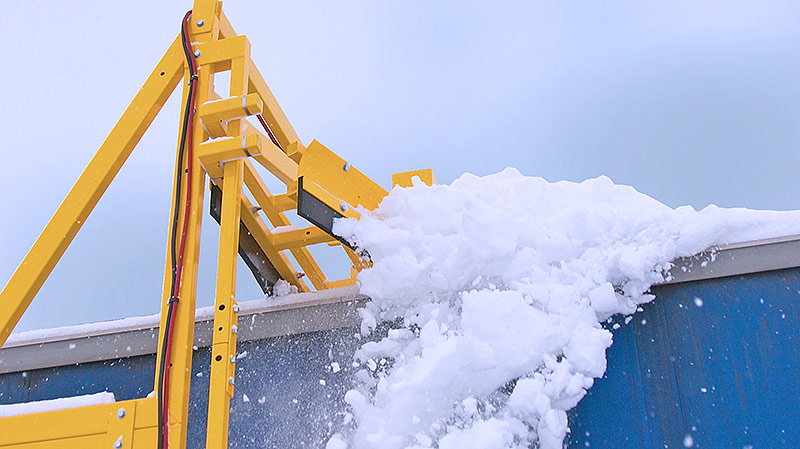 Make a FleetPlow the heart of your fleet's snow-clearing solution.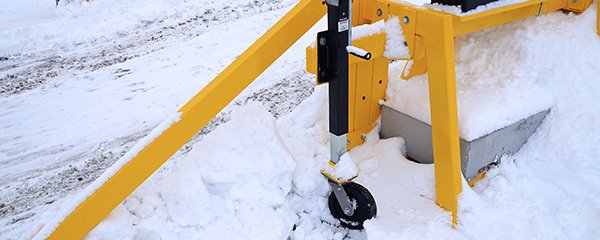 Portability
Rollable chassis frame with screw jacks and caster wheels on each corner let you relocate or reclaim space after the snow season is over.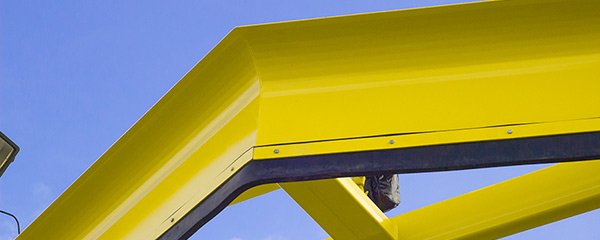 Deep-V™ Plow Blade
Safely and evenly discharge snow and ice off both sides of the vehicle in a controlled location.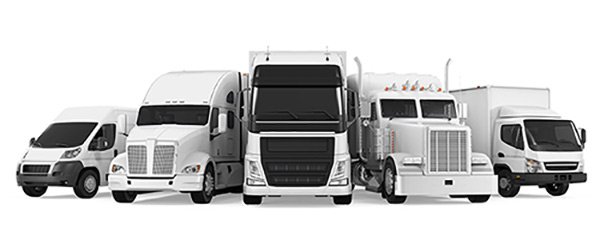 Powered Height Adjustment
Adjust the height of the plow with the touch of a button to accommodate vehicle heights up to 14 feet.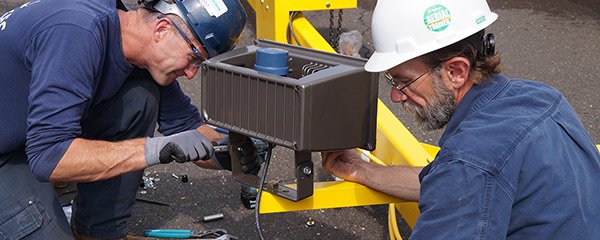 North American Dealer Network
All FleetPlow snow removal systems are backed by an extensive service and installation network.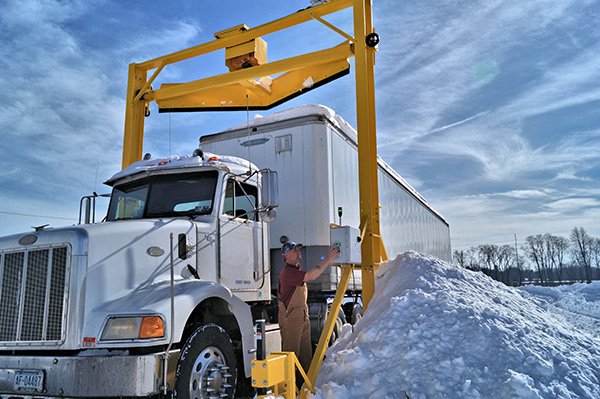 Heavy-Duty Snow Scraper for Trucks
If you face brutal winters, season after season – FleetPlow's dependable lineup of Heavy Duty automated snow scraper systems can get your trailers back on the road, storm after storm. Our most popular system for snow removal from tractor trailers roofs, HD model 440T, is portable, allowing you to easily relocate or reclaim space in your yard after the snow season ends.
Automated snow removal for larger fleets
Removes 24 inches of wet, heavy snow in less than 30 seconds, up to 60 vehicles per hour
Available with OneTAP™ Full Automation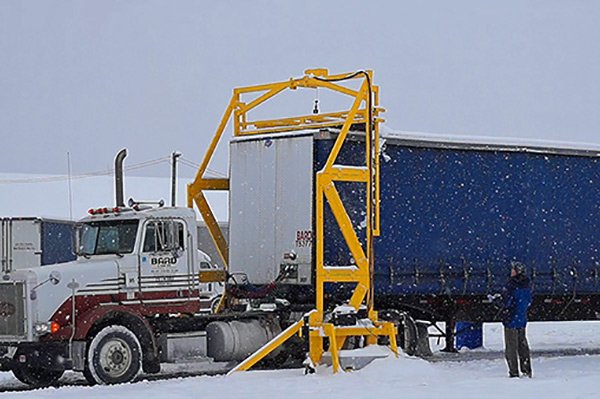 Medium-Duty Snow Scraper for Trucks
For areas with fewer snowfalls over 12 inches, our Medium-Duty snow scraper system for trucks provides portability and everything you need to keep your fleet moving. With a footprint half the size of our portable Heavy-Duty models, our Medium-Duty FleetPlow delivers performance, durability and reliability at a lower cost.
Efficient snow removal for smaller fleets or fewer snow falls.
Clears 12 inches of snow in less than 30 seconds per vehicle.
Budget-friendly
Other Heavy-Duty truck & trailer snow removal systems are available, including permanent Base-Mount & Wide-Spanner models up to 35 feet wide.
Want to learn more?
Or give us a call at
888-340-4344

to speak to a FleetPlow expert.