"They're a great investment ... The best investment I made as a fleet manager."

Joe Seifrit, Fleet Manager / Boscov's Department Stores Distribution, Reading, PA
Protect your bottom line with FleetPlow™ patented, rooftop, snow removal machines from Scraper Systems. Reduce Late Deliveries and Missed Appointments. FleetPlow puts your fleet back on the road. Your customers will appreciate your reliability.
FleetPlows are designed for fast, efficient, low-maintenance operation in the harshest of winter conditions.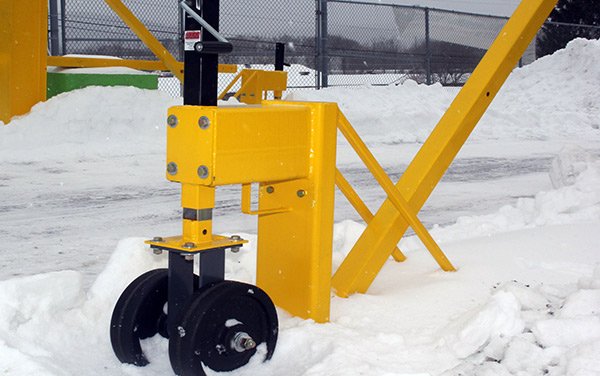 True Portability
Our portable FleetPlow snow removal machines are mounted to a rollable chassis frame, and can be repositioned to different locations within your facility. They're fast and efficient, and make it easy to reclaim space in your shipping yard after the winter season has passed.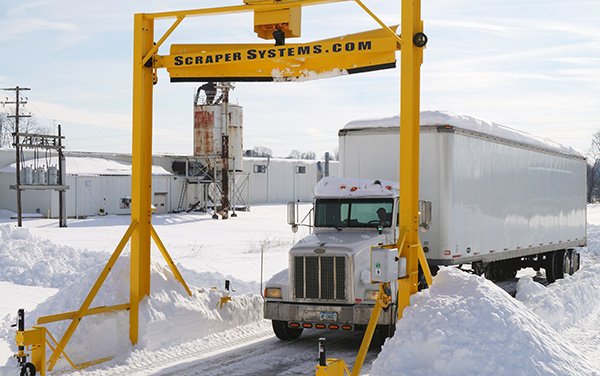 Deep-V Plow Handles Two Feet of Snow Easily
The deep-V plow blade on our Heavy-Duty scraper systems is over 13′ wide and discharges up to 24″ of deep, heavy, wet snow off both sides of the trailer. Even in uneven terrain, the pliable rubber edge of the plow blade remains in constant contact with the trailer tops thanks to our Accu-Track™ guide system. And it is safe to use on translucent roofs.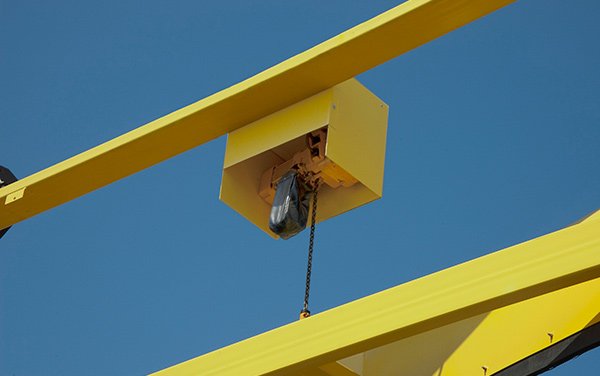 Powered Height Adjustment
Depending upon the model, standard FleetPlow scraper systems clear from 6 foot – 3″ vans to 14-foot-high trailers and coaches with the touch of a button. The plow assembly is powered by an extreme-duty chain hoist for Heavy-Duty situations and a wire hoist to meet Medium-Duty needs.